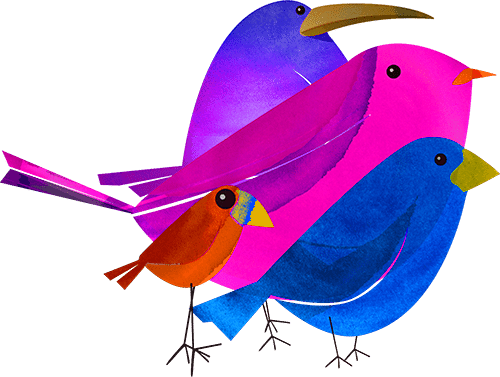 For the birds, yes, but not strictly
Teaming up with the Los Angeles County Grand Park Foundation, we've developed the Grand Park Rangers project. Designed to get kids involved in the stewardship of the park, LA green space, and the environment as a whole, the program encourages kids to take an eco-active role in their community. The Foundation has set up an advisory group as well, seeking support from stakeholders of all ages. Are you an educator, urban gardner, or just someone that appreciates the park as much as we do? Then this is a perfect way to help.
If you'd like to get involved, please check out the Grand Park Foundation website, or simply contact Colorola, we're keen to collaborate!
Architects & Designers Urban Renewal Initiative
If you are a graphic designer with a keen sense of space, or perhaps an architect that loves type, you're not alone. There countless intersections between experience design (marketing, UX) and urban design– including the desire to get together and drink. That's why we've started ADURI, and also the fact that cities are often shaped by the least likely stakeholders. We believe there needs to be a more resonate, a more prescient voice from the designers, architects; creatives and environmentalists; developers and activists. So let's party.
If you're interested,  consider getting involved with the project now, during the planning stages. Contact Colorola, or sign up on Facebook.